Hello, and welcome to my bookshop!
If you love to read then you've come to the right place!
Come browse and see what book(s) you would like! Simply Email me with BOOKSHOP in the subject line, and I'll send them to you
SIGNED

!
The price for US shipping is a flat fee of $3 per book. Overseas shipping will be more.
Payment:
Each paperback is $20.00. Hardcover is $30.
Once you make your order, I will send an Invoice via PayPal.
Note: You DON'T need a PayPal account to make an Invoice payment. 😊
Supplies are limited. Some novels may need to be ordered in. All hardcovers and children's books will need to be ordered in.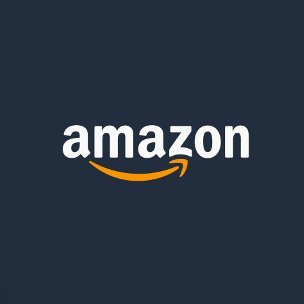 The Legacy series. A fantasy/steampunk/adventure saga!
 Legacy (Vol.1), & Book Two, Legacy-The Reunion
Legacy (vol.1)
A thief, a lover and a toymaker; drawn together by fate, unlikely champions against a powerful and remorseless enemy. When not fighting each other, they must confront a powerful lord and end his plan to unleash global violence. No problem. But behind the scenes, the immortal trickster is manipulating men like puppets, changing history for his own amusement. And as an ancient plan is set into motion, the trio is faced with events they do not understand and may not survive. Legacy is the first of an epic new series that combines Fantasy and Steampunk in an unforgettable novel set in Victorian England.
The Reunion:
Britain's infamous thief, Pierce Landcross, has returned to face justice. On the way to London, he learns that his long-lost parents are being held in Newgate Prison. To save them, however, he must first escape his own dire situation.
But not everything goes according to plan, and Pierce finds himself in yet another adventure as well as a mystery he never anticipated.
A small fortune has been left to the Landcross family and to collect it is to follow a series of clues. Pierce is joined by a beautiful and adventurous young woman named Taisia Kuzentsov, and together they set out for the Netherlands to retrieve this inheritance.
And danger isn't too far away. Tailing them is a bounty hunter who aims to get his hands on the money and the reward offered for Landcross.
With every clue Pierce and Taisia find, they uncover untold secrets about the family and soon learn there is more to the journey than initially believed.
Book Thee: Legacy-The Underground, & Book Four: Legacy-Bounty Hunter
Underground:
After years on the run, Pierce Landcross is ready to leave Europe altogether and start a new life with his family and his soulmate, Taisia. The plan to flee, however, is postponed the instant his estranged older brother, Joaquin shows up! Joaquin has fallen seriously ill, and the only way to save him is for Pierce and Taisia to travel with him to Scotland and locate a certain demon with the power to take back what belongs to it. But, first, they need to seek out the creature's owner—an illegal whisky brewer named Coira MacCrum. For Coira, their arrival couldn't have come at a better time. She makes a bargain with Joaquin. To see the demon, he must first retrieve a special item stolen from her by an infamous organization. The Hellfire Club.
Bounty Hunter:
Pierce Landcross, his family, and the Sea Warriors put into port at Sonora, Mexico, on their way to their new home in the Hawaiian Islands.For the Landcross lot, however, this short visit will be no pleasurable retreat. When a dangerous, nomadic tribe of Goth ghosts arrive, everything changes. Gog, their leader, is weary from centuries of aimlessly roaming the universe. He believes he has found a bride in Taisia Landcross. But to claim her, he must first separate Taisia from her husband, Pierce.Suddenly, the local sheriff is holding Pierce responsible for a major disaster that Gog himself has orchestrated. To clear his debt for damages done, Pierce is sent on a manhunt to find and bring in a group of vicious bank robbers. To fail means to face the noose. With Pierce away, Gog works to woo Taisia, creating a rift in her marriage that threatens to destroy the whole Landcross clan.
Book Five: Legacy-The Forgotten Story, & Book Six: Legacy-The Payment
Forgotten Story:
For seven blissful years, retired thief, Pierce Landcross, has lived a peaceful life on the island of Maui with his family. That changes on the day he receives disturbing visions about his mates, the Sea Warriors. Pierce and Grandmother Fey quickly realize the visions have come from none other than Freya Bates, the witch who wants to end Pierce's life for her own dubious reasons. Now Pierce must leave his island home and return to England where Freya has a series of events lined up for him that will not only lead to the trap she has set, but also to the truth behind the whole bloody thing!
The Payment:
After being wrongly accused of treason, Pierce Landcross has become England's top fugitive. To escape, he must first travel to London, but Freya Bates has other plans for Pierce that involve his most dangerous enemy, Volker Jäger, and even the assassination of Queen Victoria! When Pierce finds himself facing the hangman's noose, he realizes it will take more than luck, and maybe a touch of magic, to get out of this one.
Legacy's standalone dieselpunk Boom Time
Bootleggers, coppers, and no good, dirty gangsters! During Prohibition, the parties were wild, the alcohol was flowing, and danger was never far away. Pierce Landcross has been brought to the fast-paced future of New York City, 1926. His abductor, the Trickster, claims he's hiding Pierce for his own protection, but cutthroats and femme fatales lurk around every corner. Lost in a strange land, Pierce vows to keep his nose clean, but that doesn't last long when he falls into the bootlegging racket. Pierce has to quickly adapt to a world full of diesel-fueled machines, airships, moving picture shows, and clashes with rival gangs. At the same time, he has to elude a hunter from his own time sent to kill him!
The Age of the Machine series Book One & Book Two
The Age of the Machine (Vol.1)
At last, the Age of the Machine Era has arrived! And with it comes the Machine War. Infantry Regiment—and Living Automaton—Jarrott Watford, leads the charge and builds an army of hybrid soldiers to fight after commandeering a whole fleet of airships. He and the other machine people then flee to Europe to continue to grow their forces. Joaquin Landcross, son of famous ex-thief, Pierce Landcross, answers the call of duty and leaves his island home to enlist in the British Army. Meanwhile, his older brother, Kolt, and a number of other soldiers are sent on a mission to help destroy the advanced technology that the Machine Army has developed and stop their air fleet from further attacks. A major battle is about to take place, threatening to destroy England's capital. At the same time, a sinister plan is underway, one that goes far beyond the destruction of a mere city.
'The Age of the Machine is the second series to steampunk/fantasy, Legacy, where you will be reunited with old characters from Legacy as well as be introduced to new ones!'
Soul Thief:
After a lifetime of adventures, Pierce Landcross and his wife, Taisia, have been enjoying their rest and peace in the In-Between. Yet, when the couple decides to rejoin the light of the mortal world, something goes terribly wrong.Pierce is unexpectedly yanked back to his old life! And not only is he sent back into his original body, but he discovers that this resurrection was orchestrated by none other than his very own physician, Dr. Duncan Hackett, who has been dubbed the Soul Thief for being able to steal spirits from the afterlife.Pierce desperately wants to return to Taisia, but there are too many obstacles standing in his way, including a strange mind illness invading certain areas of England!With so much happening, Pierce struggles to get by one day at a time in the hopes that he and his love will be reunited once again.
The Age of the Machine: Book Three Other: World and Book Four: Ghost Fire
Other World
It has been 139 years since the machine people unleashed their disastrous chemical known as the "Ghost Fire." Now, the oceans have dried up and nearly all manner of water is gone.
Earth is dying.
Pierce Landcross has crossed the eons to come to this barebones world. He is seeking two scientists who are heading for the Floating City to learn its secrets so they can destroy it back in their own era. The easiest way out of the mountainous ridge known as the Spine of the Atlantic is to travel through the Narrows. But the journey is not without its dangers. Earthquakes, volcanoes, and cross-bred supernatural beings lie ahead for Pierce as he tries to stop this global destruction from ever happening.
Ghost Fire
The looming Second Machine War has been years in the making—and now the upcoming battle is here.
After being kidnapped from the afterlife and forced on a time-traveling quest to find a way to sink the Floating City, home to the machine race, Pierce Landcross has escaped the wasteland future to be reunited with his sons, Kolt and Joaquin. Now, the Landcross family must embark on a final mission to send the Metal Metropolis to the bottom of the ocean. But dark forces are arrayed against them, and old enemies will return to do anything to stop them.
With humankind's future in the balance the final clash has begun, one that shall determine the fate of all.
Cherished Thief: Based on the true story of Britain's most notorious highwaymen, Claude Duval
In a time when outlaws are revered as heroes, Claude Duval thrives as a true gentleman of the road. Born into poverty in Domfront, France, in 1643, Duval faces many challenges as he sets off as a youth to make his mark on the world. Soon enough, the handsome and impertinent Claude becomes the most infamous highwaymen in British history! During his decades-long adventure, he is hunted by men and adored by women. However, roaming the King's Highway by the light of the full moon comes with a terrible price…
Atlantic Pyramid

The flight started out as usual for flight instructor, Heath Sharp, and his student, Gavin Cole, until a sudden storm forces them to crash into the Atlantic Ocean. Heath awakens to find Gavin dead and his plane stuck in the middle of a historical junkyard. The Bermuda Triangle has claimed hundreds of ships and planes over the centuries and Heath has accidentally happened upon them. Set in the center of the junkyard is an island inhabited by nearly every pilot, sailor, and passenger of those lost transporters, still alive and unchanged. The island is the centerpiece of one of the world's greatest mysteries and there is no escape for anyone caught in its web. Yet Heath refuses to believe this foggy, dark place will become his last destination and searches for the greatest unfound treasure of all: a way out.
The Warning
The Warning is a dystopian, science fiction, murder mystery novel. The longest night in Nikolai Crowe's life begins when he's framed for murdering his ex-girlfriend, Jade Sho. To save himself and clear his name he must search for the reason behind Jade's assassination. He'll have to do so without getting caught by crooked cops, who would rather see him dead than captured.
Detective Lucas Knox, assigned to hunt down the fugitive, turns his investigation in another direction when he has suspicions about Crowe's guilt. His hunch will take him on a long, twisted road that'll put his own life at risk. What will Nikolai and Knox discover, and can it bring them to Jade's true killer?
Luckily, Nikolai has help from a human clone identified as Alpha Replica 3007. This clone—and a band of others like him—have escaped their creator on Mill Rock Island. Now this particular clone is guiding Nikolai toward something Jade left for him before her death. What did Jade hide, and will Nikolai find it before the cops find him?